Let's GOOOOOOO!
This Friday will be the first workout of the 2021 CrossFit Open and Strong Tower is ready to ROCK! We are excited for our third Intramural Open and we know you will be too!
Here's what you need to know right now:
Who wants to meet their teammates??? These athletes will be your biggest cheerleaders over the next few weeks. They will give you encouragement to try something new, push you when you need it, and inspire you by kicking butt right alongside you! Stay tuned for more on teams from your captains!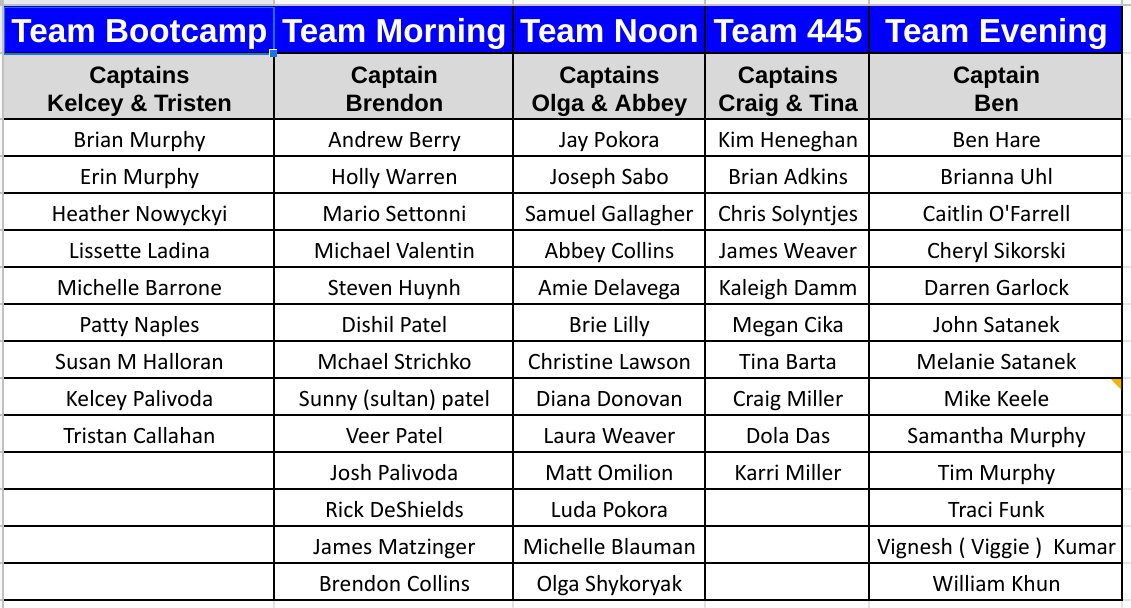 Speaking of teams, want to know how to lead your team to victory? Check out these super fun and super easy ways to earn SERIOUS points for your team during the five (yes, we said five) weeks of the Open.
Submit your points any time with a super simple Google Form (coming soon) that will even be up at the gym. Easier than Wodify, bro.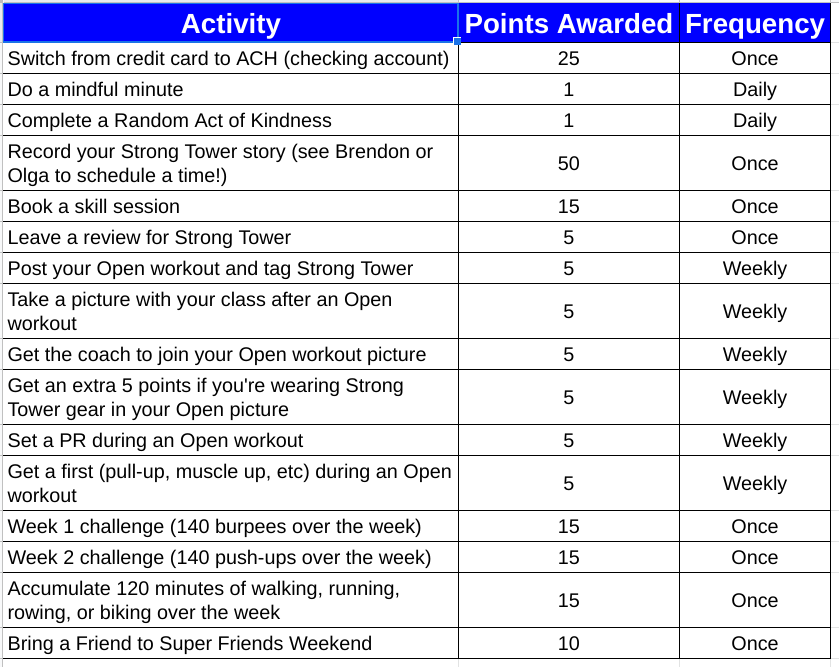 Exercise? Oh, I thought you said accessorize!
The Open apparel store is open for business! We've got a few options this year, including a tank, tee, women's crop tank, and a long sleeve hoodie! Lots of color options too! So, get in loser, we're going shopping!
Pre-order closes March 12th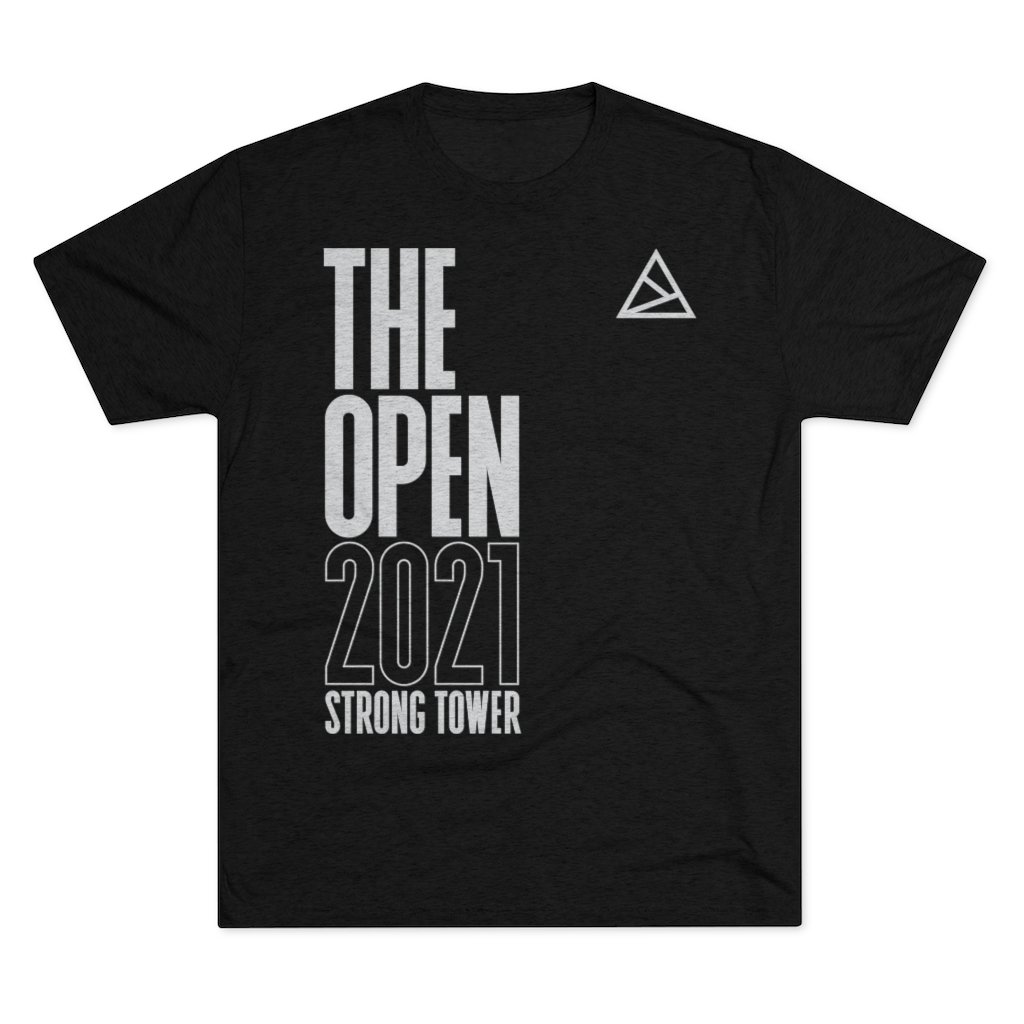 Friday Night Lights!
We'll have heats running every Friday night from 4-7 and you must sign-up for a heat when you arrive at the gym. Exact heat times will be determined by the length of the workout.
Logistics:
*Arrive at least 30 minutes before your desired heat time so that you're able to sign-up and warm-up
*Warm ups will be posted for you to follow, but will be done on your own
*Coaches and staff will be available to help answer questions
And for the real fun part: Come watch or plan to stick around and cheer on your friends, BYOB, and snacks!
Our max limit based on the size of our space will be 25 people at one time. Shouldn't be a problem at all though! Come on up!
Can't wait to see you at the gym!
The Strong Tower Team!